TENET GECO Motion - ​The easiest way to integrate motion control with LabVIEW.
The TENET GECO Motion is a 4-axis programmable motion controller designed specifically for LabVIEW users. In addition to an unique modular hardware design, the TENET GECO Motion also includes an intuitive LabVIEW API, featuring:
​
Test Panels for quick debug
LabVIEW examples for every function
NEW! Motion Express VI for easy programming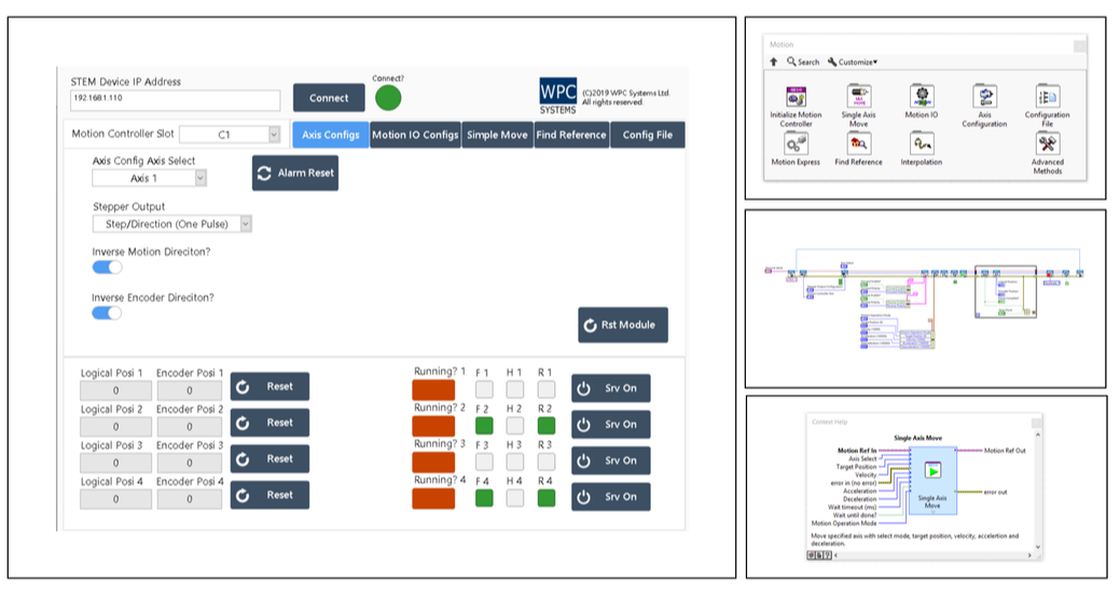 ---
---
Product Specifications

Functional replacement for NI 73XX series motion controllers.
Pulse output for stepper motor control (Max rate: 8M pps)
Programmable acceleration and deceleration time
Trapezoidal and S-curve velocity profile
Encoder input (ABZ) up to 12MHz
Home/FWD/REV limit inputs
Servo On/Alarm Clear outputs
Breakpoint/Position Capture functions
Optional breakout board for direct connectivity to drives:

Delta ASDA-B2
Yaskawa Sigma-7
Panasonic Minas A4/A5/A6
Mitsubishi MR-J4

NEW! Motion Express VI, making LabVIEW programming easy!
USB, ethernet, or standalone operation
The GECO Motion can connect to your PC or laptop via USB or ethernet connectivity options. In addition to this, GECO Motion also supports standalone operation, for applications that require more stability than a PC-based system.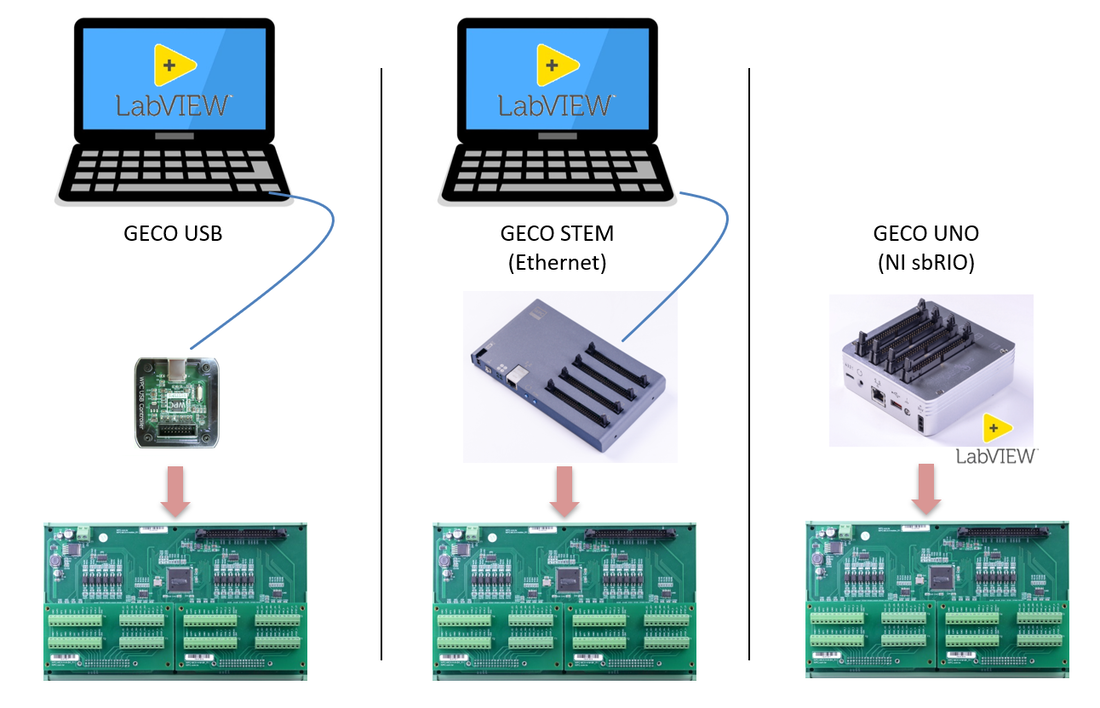 ---
---
Standalone Operation - GECO UNO

Based on the

NI sbRIO

, the GECO UNO solution offers

a reliable real-time processor along with a FPGA for high-speed logic and precise timing. You can use GECO UNO for standalone control of GECO Motion.

Product highlights:

Fanless design
Aluminum enclosure for superior heat dissipation
Interfaces: RS-232 x 1, CAN x 1, Ethernet x 1
Based on NI sbRIO

LabVIEW RT compatible
LabVIEW FPGA compatible

4-slot IDC-50P 3.3V DIO
Module support:

24ch-AI/8ch-AO analog input/output combo module
24ch-24V-DI
24ch-24V-DO
12-12ch-24V-DIO
24ch-5V-TTL-DIO
24ch-2-wire-Multiplexer / 4x6-Matrix switch
4-axis motion control (GECO Motion)

10/100M Ethernet / TCP command sets
Comprehensive LabVIEW API
Demo Videos
---
---
---
Our Reviews